- 5,000+ Event

Photos

!
-

Highlight

Videos!
- Combine Challenges
- Game

Jerseys!
- Team

Prizes & More!!
What is Ska'moog Youth Flag Football?
Ska'moog Youth Flag Football is a

PLAYERS FIRST

organization. We run a series of competitive, engaging, and ultra convenient 1-day youth flag football tournaments. Each tournament features player Stat Tracking, 5,000+ FREE event photos, Highlight Videos (#youjustgotmooged), the Ska'moog Skills Combine (QB Accuracy, Laser Timed 40 yard dash, and more), Team Prizes, Game Jerseys and more! All of the tournaments are connected through our Ska'moog Power Rankings and the top teams from the year are invited to compete in the Tournament of Champions for a chance to EARN the coveted CHAMPION BLACK JERSEYS and larger team prizes!
Are you READY for the Challenge?
Join the

10,000+ Players

that play Ska'moog Flag Football!
We have a Division for YOU!
What makes Ska'moog

Different

?
​
We are a

players first

organization that is solely focused on providing

you

the best football experience.
Event MVPs, Team and Player Stats, Records, & the All-Ska'moog Team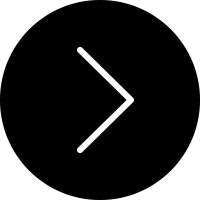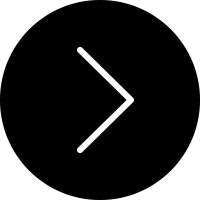 We CARE about you!
Our team is dedicated to provide you with the BEST football experience!
Ska'moog Combine => Endzone Leap, QB Accuracy, Laser Timed 40 Yard Dash & More!
Coaches Playbook & Resources
We are here to help all players, parents & coaches and provide resources!
And for those teams looking for the ultimate

challenge

.....
Ska'moog Youth Tournament of Champions ("TOC")
What is the TOC?
Teams build their ranking playing in tournaments and leagues. At the end of the year, we invite the top teams in each division to compete for the coveted BLACK Jerseys and GOLD Ska'moog Rings! Want more?
Champion BLACK Jerseys & Gold TOC Rings!

Champs Wear Black, No One Else
The winners of the Ska'moog Youth Tournament of Champions will design their Custom Championship Black Jerseys!

The 2022 winners earns the right to wear the Black Jerseys for all of 2023.

Only the Champions at Ska'moog are allowed to wear Black so when your championship team attends an event, everyone will know you are the best team in Ska'moog Youth!

Are YOU ready for a challenge?
Coaches/Players/Parents - We are here to Help!
Please contact us with any questions:
Call - 1-844-SKAMOOG (752-6664)