Event Location

- 491 5th Ave, New Rochelle, NY



Date

- Sunday, July 11th



Time

-

8

:30AM-10:30AM

(Registration)





Pricing

-

$345

/team



Divisions:
Boys - 8U, 10U, 12U, 14U, 17U
Girls - 12UG, 14UG, 17UG



Event Overview

- This Ska'moog Youth Event is a one-day Flag Football Tournament. With Player Stat-Tracking, Team Power Rankings, the dynamic Ska'moog Combine, FREE Photos, and a chance to earn an invite to the Tournament of Champs to play against the best teams in the tri-state area, this is an event you will not want to miss!



Winner Receives




- Invite to the 2021 Tournament of Champs where you could win Prizes and earn the coveted BLACK Jerseys.




- Championship Rings




- Power Ranking Points
Tournament Entry - 3 Game Min
We CARE about you!
WE are dedicated to provide you with the BEST football experience!
FREE Division Highlight Video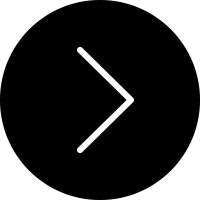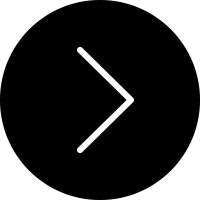 MVPs, Player and Team Stats
FREE Entry => Ska'moog Combine
Coaches Playbook & Resources
We are here to help all players, parents & coaches and provide resources!
We provide you

MORE

value for LESS
The Tournament

WINNER

RECEIVES:
CHAMPIONSHIP RINGS!
The Winner will take home our signature
NEW Ska'moog Championship RINGS!
INVITE TO THE TOC!
Winner receives an invite to play in the TOC to compete against the BEST teams in the Tri-State area to win the coveted BLACK Jerseys and TOC Prizes!
3 Reasons You Can't Miss This Tournament
1) Competition and Fun - The Winner earns an invite to the Tournament of Champs
Looking for a challenge? The Division Winner receives an invitation to the Tournament of Champs where you can earn the coveted BLACK Jerseys and TOC Prizes.

2) You deserve better = EXPERIENCE SKA'MOOG YOUTH FLAG FOOTBALL
We are players and we care about your team's experience. With Player and Team Stat Tracking, Tournament MVPs, Team Power Rankings, Free Tournament Photos, Game Jerseys, and more, Ska'moog Youth is different - come experience the new age of Youth Flag Football!
​
3) One-day tournaments fit your schedule
Tough to commit to a long 12-game season? Ska'moog Youth's convenient one-day tournaments are designed to fit your team's busy schedule.
1. Tournament Format
- One Day 5v5 Flag Football Tournament
- Guaranteed 3 Games (Max of 5-6)
- 2 Round Robin Games for Playoff Seeding
- Single Elimination Playoffs (All Teams Make Playoffs)
​
2. The Ska'moog Combine
- QB Accuracy Challenge
- Laser Timed 40 Yard Dash
- Vertical Leap
​
***Combine drills rotate each event. Set a NEW Record and WIN A CUSTOM Hoodie. Top players receive Prizes.
3. Extras
- Music, Hydration Stations, Main Tent (with Schedules)
Field Size*




- Length - 50-60 yds




- Width - 20-25 yds




- Endzones - 5-8 yds





*Sizing changes based on tournament location





Rules




All events use the NFL Flag Rules. See link to full rulebook below.